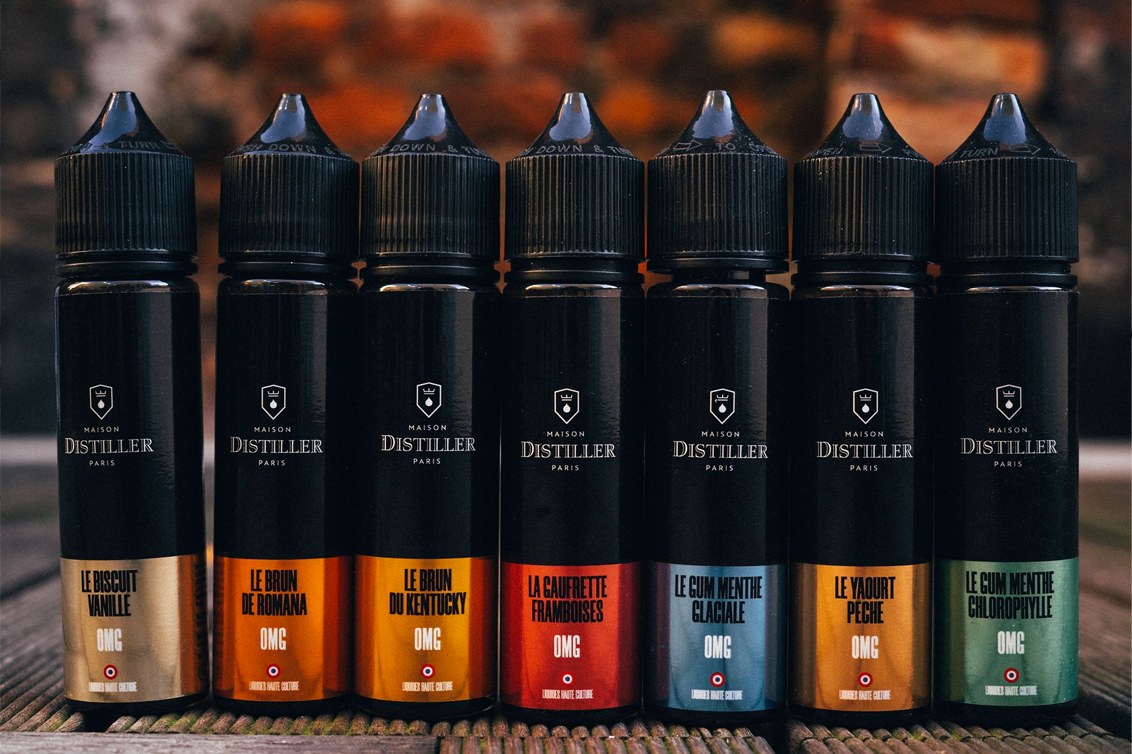 OUR LABELS
Maison Distiller takes care to respect the current regulations:

I.
Our recipes are as natural as possible and take months to become Maison Distiller Grandes Saveurs. We do not add alcohol, no complementary PG, ...

II.
ISO 8317 : child safety
TPD - put our reef of analysis without quoting the lab that makes them
Anses - (ref)
Notice
Safety data sheet
Traceability of all our production
Internal quality control throughout our production
Pharmaceutical grade raw material (put PG / VG and nicotine labels at the Pharmaceutical level) ....

III.

We go even further than most actors: